In this unprecedented and uncertain time life is demanding of us that we enter our own separate cocoons, to draw away from each other and deny one of our most cherished and healing human activities. Whether on our own or harboring with our family or roommates, many of us have more time with ourselves than we are accustomed to. We've also lost access to some our favorite distractions. This isolation, inactivity and uncertainty can be confronting on every level. It reveals to us the quality of our relationship with our self.
Despite and because of its many challenges, this situation offers an enlivening and transformative potential. We are each rather like a caterpillar climbing into the chrysalis. The caterpillar doesn't know what lies in its future but it willingly enters the cocoon, to dissolve and allow life itself to prevail. How shall we make the most of this time with ourselves inside our chrysalis?
What if we use this period to slow down, to dive deep, to tend our relationship with our self and discover our wholeness and our inner resources? What if we could offer ourselves the love and compassion we long for?
Why befriend ourselves?
Offering friendliness, love and compassion to our self, on all levels, powerfully boosts our immune system and reduces our stress. When we access these heart-connected feelings we feel less isolated, even when alone. It connects us with our courage and builds resilience in the face of challenges. And we will generally treat others in the way we treat ourselves so it allows us to uplift and support all the beings around us, both human and other-than-human.
Yet, while most of us subscribe to the idea of having love and respect for our self, we often don't know how to actually experience it. Perhaps we are frustrated because we don't have access to the normal ways we care for ourselves. Perhaps we feel swirling emotions like anxiety or grief that we really don't want to be with. We might think that loving our self will make us complacent or that it is self-absorbed.
So how do we befriend ourselves in a balanced and healthy way?
It begins with knowing who is befriending and loving whom. When we move our identification from our personality to our heart-connected awareness, the idea that loving ourselves is egotistical loses all its meaning and power. When we relax back into the accepting awareness that is who we really are, we experience how to truly befriend ourselves. Then we can make friends with our mind, with all its magnificent creativity and its cruel criticism. The heart knows no self-aggrandizement, nor does it entertain self-deprecation.
In the chrysalis we find our place of creative incubation.
To support this friendliness towards yourself, pause often and use your breath to connect to the heart. Honor and amplify all the small inclinations towards gratitude, love, empathy, compassion, curiosity, patience or courage that you recognize in your self or in others. Use moments of loneliness as an invitation to turn within and touch your heart-awareness, the Self, that is connected to everything and everyone, regardless of whether you are in physical contact or not. There you find yourself in the presence of the Friend.
Heart connected friendliness opens us to our innate capacity to be present to all the pain and the many emotions we feel with kindness, honesty and love. It allows us to acknowledge what we are feeling without either pushing it away or amplifying the narratives of the mind. When we lean into the raw emotion with compassion we let it move or heal rather than magnifying it with stories of suffering. Minimizing the attention we give to the stress inducing drama on social and other media will also be really helpful.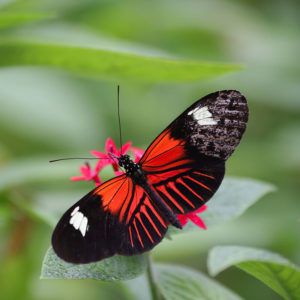 In the chrysalis we find our place of creative incubation. Fan the embers of the small creative impulses that stir and awaken in the cocoon. This might take the form of writing, cooking, movement, sewing or any form of art. Perhaps give your attention to your dreams with their rich symbolic invitation to a deeper connection with your self.
Give yourself permission to pause often, to deepen your breath and appreciate a precious moment of aliveness loving life. In this way we can reframe our boredom and harness our loneliness to reach for the Friend. Then, when we move beyond this crisis and emerge from our chrysalis we will have befriended and replenished ourselves and we will meet the world with a renewed sense of compassion, courage and confidence.
If you'd like to delve deeper into tending your relationship with your self you might like to participate in my upcoming webinar "Into the Chrysalis – a time to Befriend Ourselves" Don't concern yourself about cost – you can pay whatever you can afford. And watch my video below to help learn how to befriend yourself in these difficult times.