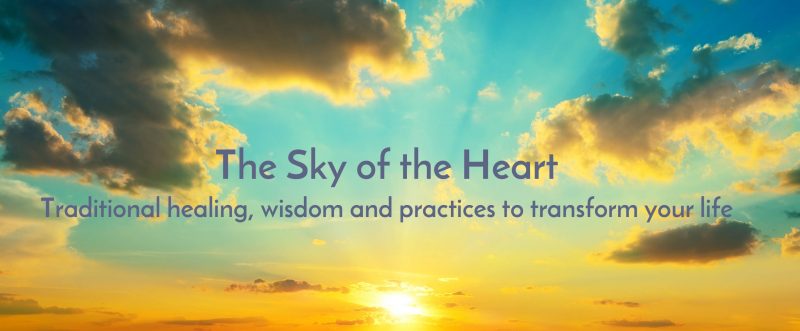 Sky of the Heart Winter Healing Program
Traditional healing, wisdom and practices to transform your life
January 2018
January is the beginning of winter and nature invites us to turn within, to rest, recharge and rejuvenate. She becomes quiet and still. The dark and cold inspire us to connect around the fire and explore who we really are and what is the source of our life. Join us for this month-long experiential exploration of shamanic healing and perspectives: harmonizing with the elemental energies of winter.
This unique non-residential program allows you to maintain your daily routines of work and family whilst receiving regular, direct support to integrate fresh perspective, healing and change. Our simple schedule includes three visits per week: a personal healing session, a support fire, and joyful and engaging life-skill classes each Saturday that will allow you to:
Engage traditional wisdom and learn practices to navigate these emotionally challenging times.
Connect to the wisdom and guidance of Heart.
Slow down and join the elemental flow of winter. Stop the momentum of mind. Awaken to the healing presence of the natural world.
Begin the New Year by revealing the intentions of your Heart, in alignment with the Divine direction for your life.
Experience your essential Self. Explore the Awareness that is the ground of your being
Receive traditional shamanic healing.
The program begins Saturday January 6th and runs through Sat January 27th at Sky of the Heart retreat center, 20 minutes north of downtown Asheville. We are on 40 acres of exquisite field and forest allow the Ivy River.
"it was such great medicine to slow down my mind and listen to my heart, sitting in front of a fire with warm, fun , open-minded people. I felt my heart stirring – like I was waking up"
Velda Biddix
In these times of great need and change the imbalance of modern culture can feel overwhelming. With so much at stake how can we each find a way to lead on a path towards balance?
What can I do to make a stand for the sacredness of life? How can I acknowledge all the feelings that arise in response to the isolation and devastation of modern life. Is there a way to be joyfully human in the face of what is happening all around us?
Indigenous wisdom traditions swim in a rich sea of connection and relationship with the natural world of Divine expression. It is this relationship that provides for a life of balance and fulfillment. Traditional healing restores balance and transforms ingrained patterns of energy, perspective and behavior that keep us stuck in the illusion of separation from the living world around us.
"I TOTALLY recommend the Sky of the Heart Retreat…This program was an incredible time for me. I thought it would be too much with work and personal life but found it extremely easy with the support I needed to explore and work with the teachings and all the juicy stuff that came up! I opened a door inside me and allowed many layers to peel away, making way for so much more to come into my life….Doing this around the fire and in nature was a huge gift. I learned more about listening – to nature, to the Gods and to my heart. It was so rich and amazing."
Alison Arnold
In this month-long program you will receive:
Four weekly shamanic healing sessions
Four half-day or one-day workshops providing perspective and tools for daily practice
Four weekly teaching fires for group reflection, support and the integration of learning into our daily lives.
Or call us call 828 645 1003
What participants have said:
"I received so much love and nourishment through connecting with nature, my heart, my emotions and other people….I loved having the structure of the retreat to take a break from the business of every day life, to slow down and connect with myself, my fellow retreat mates and, most of all, the natural world."
Erin Hendrick
"This has helped me immensely! It was so great to gain new skills in emotional fluidity and experience emotion as energy. "
Joy Allen
"I am amazed at how much support and shift happened for me this month. I kept getting reminded to listen to my heart, to be gentle, and compassionate and awake to how I feel. We sat with the fire and listened to the dream of nature. We visited the river and heard the song of the wind and the birds. We learned a new way to dance with fear. I feel very supported."
Shari Azar